Comfy Couch Awards
We love to recognize volunteers who have done something extra! Post it in the #comfycouch channel on Slack at https://tinkermill.slack.com .
---
Staffing Update
Please congratulate Monica Fitzpatrick for starting as full time Operations Manager. Monica will be the go to person for facilities, membership management, purchasing and shop leadership.
The job search is ongoing for our new Executive Director. Please see our updated job description on our website:
---
Membership Reminder
If you go two months without dues payment, you will receive an email that your membership will be canceled unless you respond and catch up on dues. This is a change from the previous policy of 3 months grace period before cancellation. We are doing this to help keep our membership count more accurate.
---
MADE AT TINKERMILL
For the past 5 months, F9 Productions has been building a tiny house in the back bay. Here is a photo of the final location.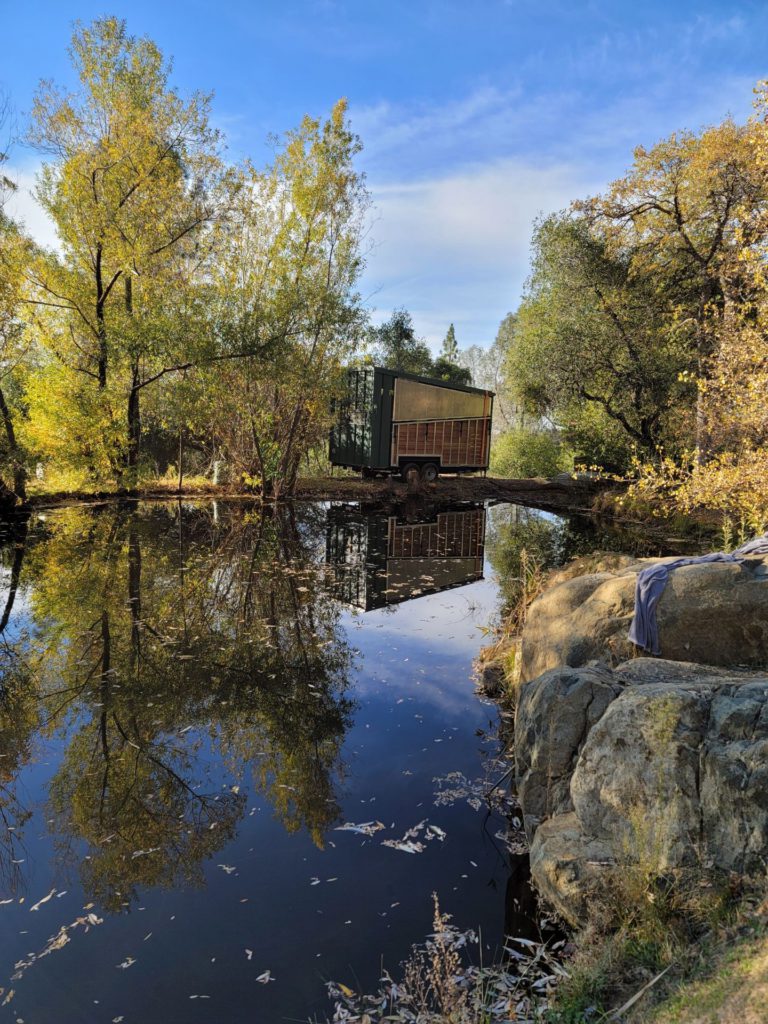 Another Success Story
Message from Keith Panich:
I started Supertramp Campers at TinkerMill about 4 years ago. I quit my job and started driving up raw materials to make my first prototype the next day. I worked there everyday until it was complete. I built 2 prototypes there in the first year and have been coming up to use Solidworks and the ShopBot for quite some time now. We have secured a 7,500 building along with a cnc machine and solidworks. We released our product about 6 weeks ago and are currently booked out for 8 months with a ton of orders.
All of this would not have been possible without starting at TinkerMill. Thank you to everyone there who has helped me along the way and had a vision to create a space for people like myself.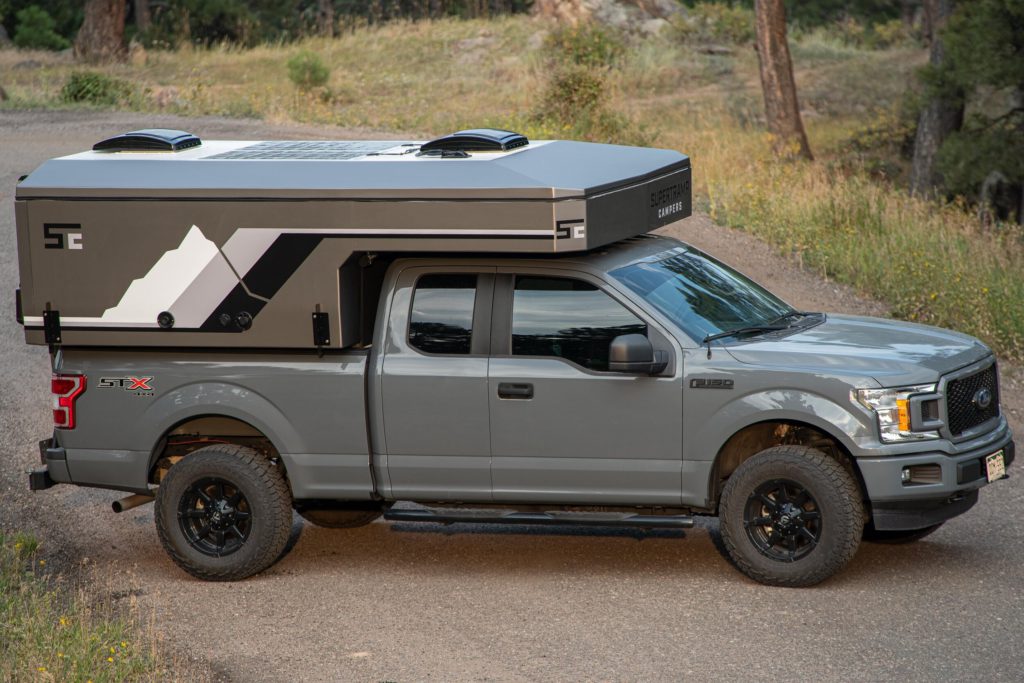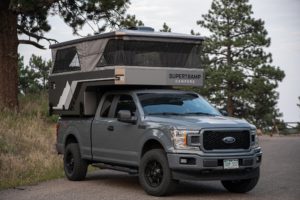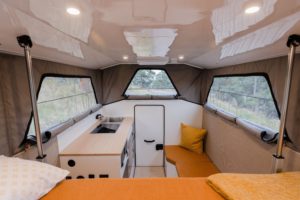 ---
Boulder County Mask Mandate
Public Health Order 2021-08 requires that all individuals age two and older, regardless of vaccination status, wear a face covering in all public indoor spaces in Boulder County.
The Order applies only to public indoor spaces, such as event spaces, businesses, restaurants, gyms, government buildings and facilities, offices, and other spaces that are not considered an individual's residence.
While inside the building at TinkerMill all individuals over two years old are required to wear a mask that covers the mouth and nose. This applies to all the common shop areas where more than one person can be in the space. Provisions in the Membership Agreement require members to follow policies that are for the general welfare of the membership. TinkerMill wishes to comply with the Boulder County Health order and expects members to respect the intent of the order to keep TinkerMill safe.
It is incumbent for all members to help keep TinkerMill open. If you observe someone not wearing a mask, please ask them to put a mask on. If there are any issues with this request please contact Jeff Moore, @jmoore, jeff.moore@tinkermill.org with details. None of us want to wear a mask, but let's all work together to keep TinkerMill a safe place.
---
You're Invited!
TinkerMill is hosting a Winter Open House on Thursday, December 16th from 4pm – 8pm.
Join us to meet some makers and shop their products, take guided facility tours, enjoy light refreshments, and make your own crafts!
This event is free and family friendly.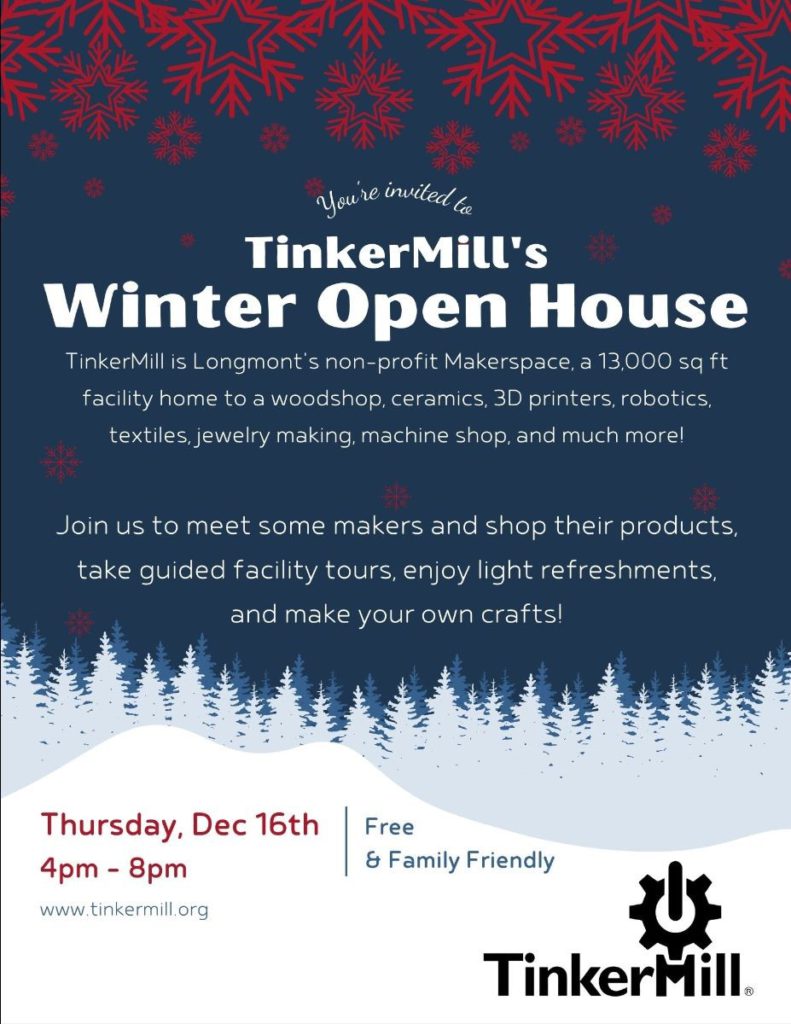 TinkerMill Members, we want you to be our vendors at this event!
We will have tables set up in our classroom space for TinkerMill members to sell their goods.
You must be a member to be a vendor at this event
There is no vendor fee – yup it's free!
Tables only, no 'booths' please.
To reserve your vendor space, please enter your information on this google doc below. We will reach out as it gets closer with specific set up details.